If you want to save on housing costs, the conventional advice is to move into a smaller house. However, some people go in the opposite direction, investing in duplexes, triplexes or quadplexes. By living in one unit and renting out the rest, these so-called "house hackers" can use the rental income to pay off their mortgage and essentially live in their home "for free."
House hacking isn't for everybody; there are some up-front costs involved in purchasing a duplex and getting it move-in ready, and you also have to be willing to take on the responsibilities involved in becoming a landlord.
I reached out to two house hacking experts, Chad Carson from CoachCarson.com and Craig Curelop from the real estate investing social network BiggerPockets©, to learn more about what it takes to buy a duplex, how to budget for the project and how to find good tenants. If you've ever considered buying a duplex and renting out the unoccupied unit, use this advice to help you decide whether it's time to embark on a house hacking project. Here are the 5 key questions to ask:
Who should consider buying a duplex and becoming a landlord?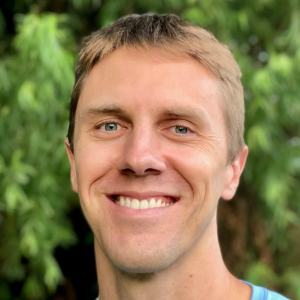 Carson: I've had a lot of success with directly owning real estate as a landlord, but I've come to realize it's not for everyone.
First, think about your available time. When you first start, buying and managing a duplex is like a part-time job. As you search, purchase and maybe remodel a property, it could take an extra 10–30 hours per week. Eventually, as things settle down and you get a stable tenant, you can spend much less time. For example, I spent 1–2 hours per week on my portfolio of rental properties while living abroad in Ecuador for 17 months.
The second issue is temperament. I find those attracted to being a hands-on landlord are the ones who want more control and freedom as an entrepreneur. But in exchange for those benefits, you must also be willing to take on more responsibility.
On the bright side, this entrepreneurial style of investing can produce much better results than just passively investing in the market. But the challenge is that you must also be okay managing people, situations and making regular decisions. For example, if you're going to lose sleep and stress out because you have to make a decision about a plumbing leak, you might want to reconsider being a landlord.
I remember once getting a call about a hot water heater leak at our rental while my wife and I were traveling at the southern tip of South America on the Magellan Strait. There was pretty much just an ocean between us and Antarctica! We were getting ready to go on a tour of penguin colony when I got the message, so I called my trusted plumber, told him about the situation, asked him to handle it, and went on to see the penguins.
If the prospect of these kinds of calls or situations cause you to lose sleep, you may want to reconsider being a landlord.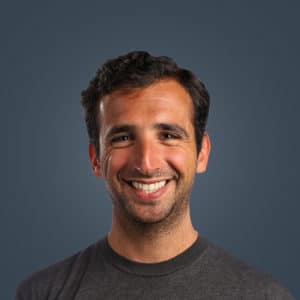 Curelop: I'm going to preface this by saying that anybody can house hack. There are different levels of house hacking, some of them more aggressive than others. The most aggressive is buying a house and renting it out while you live under a bridge, but most people don't want to do that. The traditional way is to buy a duplex or quadplex, live in one unit, and rent the other units out so that the rent from these units covers your mortgage. Anybody can do that: a single person, a couple, a family.
If you're a family who wants a little more space than you might get from a quadplex, you could buy a large house with an auxiliary dwelling unit. You can Airbnb© or rent out the auxiliary dwelling unit, which will partially offset your mortgage. Instead of paying $2K or $3K every month for your mortgage, you're paying half of that.
Is it better to buy a move-in ready property or a fixer-upper?
Carson: An old mentor of mine used to say "always look for good dogs with fleas."What he meant was that the best deals are otherwise good properties with problems. It's the idea of buying the worst house on a good street. So, fixer-uppers are certainly a common property challenge that you can learn to overcome in exchange for a lower price.
The challenge, of course, is not getting in over your head with a fixer-upper as a new investor. I recommend sticking to cosmetic rehabs where you can overhaul landscaping, paint, windows, new floors, new countertops, new light fixtures, etc. You can also make money moving walls or ripping out the entire kitchen or bathroom, but a lot more can go wrong as well.
Curelop: In order to add the most value and produce the greatest net worth, you want to buy a fixer-upper. However, it's going to be more work, more time, and more up-front costs. If you're looking for something a little less risky, I'd get something that's ready to live in. If you're getting an owner-occupied loan, you have to be ready to live there 60 days after closing.
Finding a place that needs some cosmetic updates — maybe fixing the cabinets or adding new light fixtures or floors — is a good way to add value to your house while also being able to rent it out quickly.
Life insurance is a financial safety net for your partner, your kids, your life...
Read more
If you do choose a fixer-upper, when should you DIY vs. bring in the professionals?
Carson: You've got to know your own skills and abilities before taking on a DIY project. Everyone thinks they can paint, so people often decide to "save some money" by painting a house themselves. But true professionals are professionals for a reason. It's not always easy to do good work.
I'd almost always hire professionals for electrical, heating and air, plumbing and structural carpentry work. Then pick one or two skills you can get good at, and hire out the rest. For example, my friends Carl and Mindy at 1500days.com learned how to put in tile early in their career of flipping houses. Then with each subsequent project, they'd add another skill to do themselves, like painting, carpentry, etc. Everything else they'd hire out.
How can you create a budget for this project?
Carson: A good real estate investment ultimately comes down to the numbers. The first key number is to estimate how much rent the property will produce. You can use sites like Zillow® and Rentometer© to look for similar rental properties. But I also recommend getting the opinion of other experts on the ground, like a property manager or a more experienced investor. Even if you have to pay for this advice, it's likely worth the money.
Once you have an idea of the rent, you can analyze how much you can pay and still make it a good deal. A quick form of analysis is something called the One Percent Rule. This rule of thumb basically says that for a property in a decent location, the rent should be at least 1 percent of the total purchase price (including any repair costs). For example, if the rent is $2,000 per month you don't want to pay more than $200,000 for the property in order to have a decent cash flow.
I know people in high-priced markets will be groaning when they see those numbers because it probably seems impossible in their location. If so, you may have to choose a different financial goal that produces less income or just choose to invest in a different market.
You should always do a more thorough analysis than the One Percent Rule, but it's a good place to start. And you should also find out how much of a down payment will be required with your financing so that you can know if you'll have enough cash to pay for everything up front.
Curelop: Budgets are so different for every different person in every market. There's not really a magic number, like "you should spend $X." It's what you feel comfortable with. BiggerPockets has tons of content and calculators to educate people and help them make these decisions.
You budget online. You invest online. Why not apply for your life insurance online?
Read more
How do you find good tenants?
Curelop: We kind of think of it as a funnel. You want to get as many potential tenants as possible into your funnel. You do that through Craigslist, you do that through Facebook Marketplace, you post ads at your gym or in the local grocery store or on Zillow and Trulia. Market your property, so everyone knows about it.
Then you get people applying, which gets them into your funnel. Once someone is interested, you do a quick phone screen. Talk to them for 5–10 minutes, see if they're cool, see if they're someone you might want to live with. Make sure they have good credit, find out whether they have pets or not, find out if they smoke, if they've declared bankruptcy, all that good stuff.
If they pass that test, send them an application — and then verify everything on that application. Get a couple pay stubs, make sure their pay is right. Maybe you call previous landlords for references. Maybe you call their employer to make sure they're actually employed there. There are a lot of things you can do to make sure they haven't lied on their application, and if you do catch them in a lie, that's why you do your due diligence.
As the funnel narrows and narrows and you start weeding people out, you're left with a few tenants you might want to live with, and then you get to pick.
Nicole Dieker is a full-time freelance writer. Her work regularly appears on Bankrate, Lifehacker, The Write Life, and numerous other sites. She is the author of Frugal and the Beast: And Other Financial Fairy Tales. This article is sponsored by Haven Life Insurance Agency. Opinions are her own.
Haven Life Insurance Agency offers this as educational only, and the information provided is not written or intended as specific legal advice. Haven Life Insurance Agency does not provide legal advice. Individuals are encouraged to seek advice from their own legal counsel.
BiggerPockets is a copyright of BiggerPockets, LLC.
Airbnb is a copyright of Airbnb, Inc.
Zillow is a registered trademark of Zillow, Inc.
Rentometer is a copyright of Rentometer, Inc.