No one likes to be judged. It's perfectly normal to feel like that's happening when you buy a life insurance policy.
What does a life insurance company consider to be healthy? Does your medical history need to be squeaky clean? What about your family's medical history?
In the dark ages, before smartphones and streaming movies, how your health compared to other people who are applying for life insurance coverage was shrouded in mystery. In many cases, people filled out a paper application, took a medical exam and waited weeks to hear back from the life insurance company about what their premium would be without any benchmarks to see how their health stacked up to others.
That's not the case anymore. You can answer 10 simple questions to learn a little about how different data points can influence life insurance risk. It's called MyLifeScore360 from our friends at LifeScore Labs and MassMutual.
MyLifeScore360 makes understanding your life insurance risk actually interesting — and hey, a good score may bring some serious bragging rights.
How MyLifeScore360 works
MyLifeScore360 provides a risk-based score relative to a person with the same age, gender, and smoking habits as you. It gives you an easy way to understand your mortality risk. Based on a zero to 100 rating with 100 being the best, you can get your score by simply answering a few questions.
The MyLifeScore360 report shows your expected risk compared to your peers and gives you details on positive and negative contributors to your score. The questionnaire is as easy to complete as an online personality test, but it's powered by sophisticated data.
Under the hood of MyLifeScore360 is an innovative predictive model that leverages 48 variables from nearly one million life insurance policies across 15 years. The tool uses machine learning and artificial intelligence – like Skynet, but nice – to give you a visual snapshot of your health.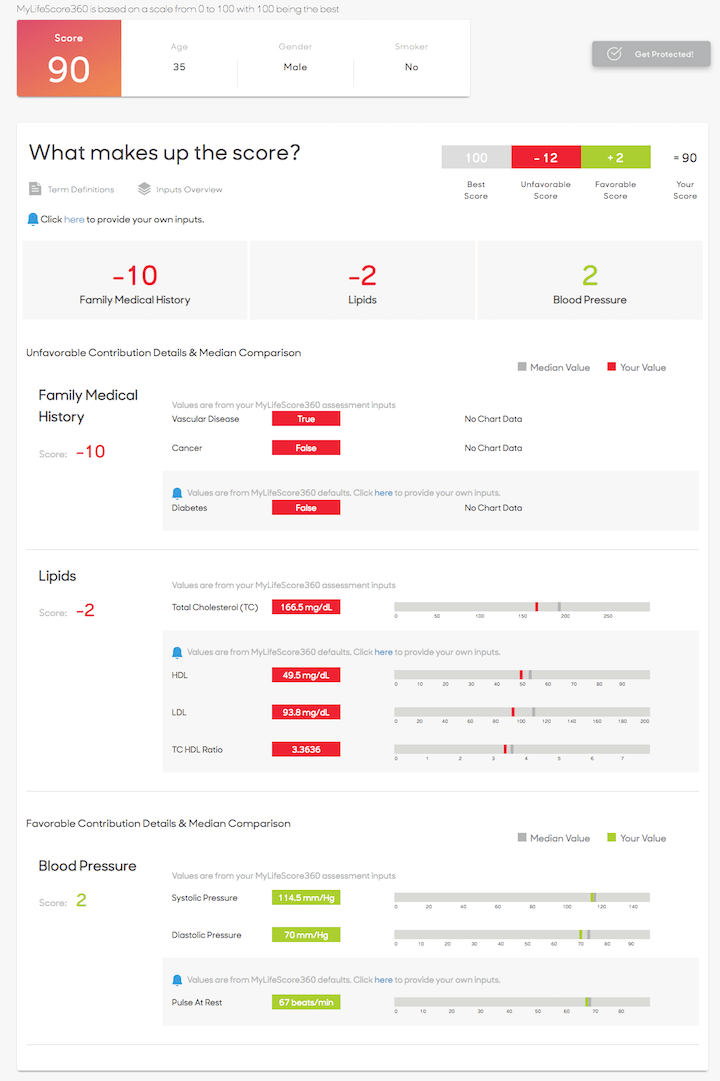 The tool asks you basic health information you should know either off the top of your head or can estimate reasonably, such as your height, weight and blood pressure.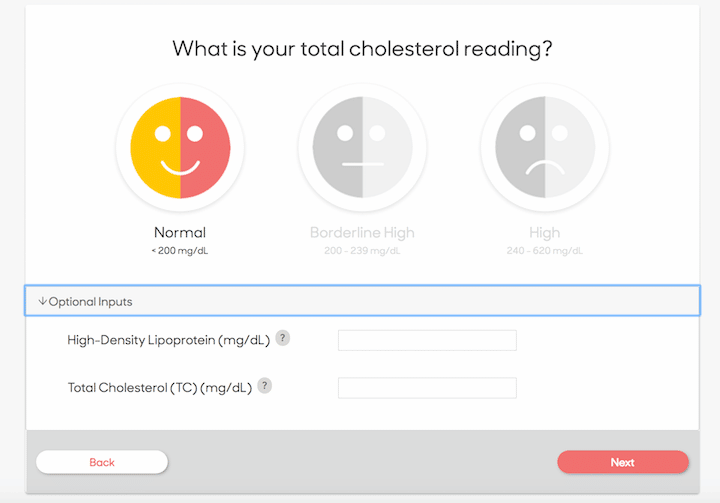 You budget online. You invest online. Why not apply for your life insurance online?
Read more
What to do with your MyLifeScore360 report
Some of the variables that go into MyLifeScore360 you can't control, like your age and family medical history. But you do have at least some influence over others, like your weight, cholesterol and smoking behavior.
What's great about MyLifeScore360 is that you can play around with the variables to see how losing 5 pounds or quitting smoking may change the way life insurance companies view your health. And that can be a positive motivation to change and possibly lead to lower insurance costs.
MyLifeScore360 begins to bring much-needed transparency into a process that seems pretty secretive: life insurance medical underwriting. The inputs that MyLifeScore360 uses to help you understand more about your life insurance risk are many of the same types of questions you will be asked in a life insurance application. Those questions give you a glimpse into the underwriting process and a rough idea of how insurance companies might view your health status.
So by getting your score, you have a better sense of how your health will stack up to other peers when applying for coverage.