How it works
1. Share your unique referral link
Send it by email, through social media or in a cleverly worded text message. Oh, and if you need some good Haven Life conversation starters, you can always mention the affordable coverage, digital application and world's best customer support (just because we're biased doesn't mean it's not true).
2. Collect your reward
Chances are you were going to tell someone about Haven Life anyway. At least now when your friends and family apply for a policy, you'll receive a $50 Amazon Gift Card. We hear those things are useful.
3. Repeat steps 1 through 2
You can earn up to $500 total in Amazon Gift Cards every year. There's plenty of Haven Life to go around.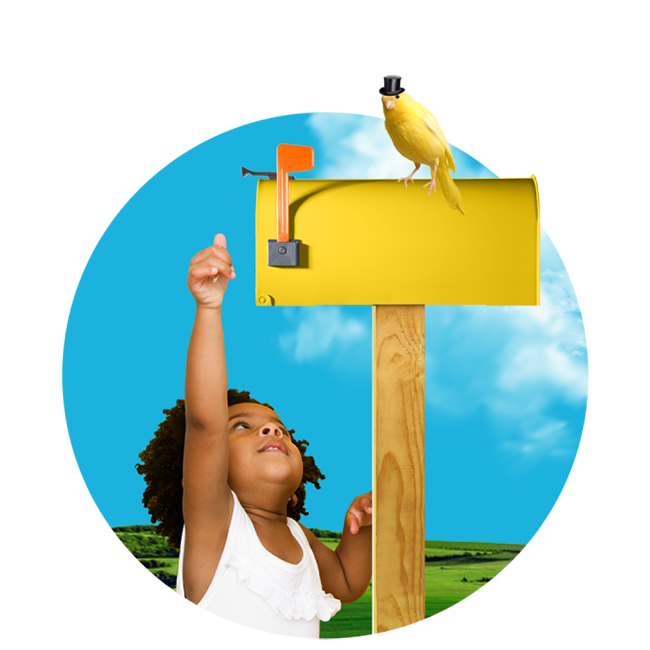 Frequently asked questions
Why do you have a referral program?

Because life insurance is an important financial product that is often purchased on recommendation from a parent, family member, or trusted colleague. You can help us help others find peace of mind… while earning some gift cards to put toward that air fryer you've had your eye on.
Who should I refer?

Anyone up to the age of 64 — especially if they have loved ones (partner, kids, aging parents) who financially depend on them.
How many people can I refer?

All of the people. But please be aware that you're only eligible for 10 ($500 worth) Amazon Gift Cards per calendar year.
Which Haven Life product am I referring?

Haven Term, our fully medically underwritten term life insurance product.
How will I know when my friend has applied for a policy?

We'll send you an email when someone applies for a Haven Term policy using your unique referral link.
How do I get my reward?

Via email. The message will include a code for your $50 Amazon digital gift card.
How soon will I receive my Gift Card?

As soon as we are able to verify an application for someone that you've referred, we'll send over that gift card.
What if I lose my unique referral link?

Hey, it happens. You can always come back to this page and generate a new unique referral code.
My friend applied but I never received my confirmation email. What do I do?

Feel free to reach out to us directly (support@havenlife.com) and we'll get this sorted out for you.