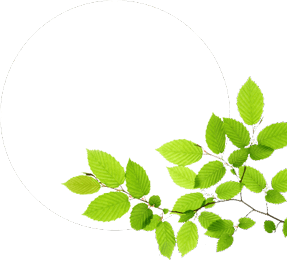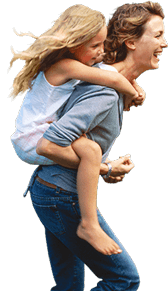 Buying affordable term life insurance
Term life insurance offers a simple, affordable way to financially protect your loved ones during the years they need it most. A life insurance payout (called a death benefit) can be used by your beneficiary to help cover funeral expenses, meet day-to-day living expenses or plan for the future.
How Haven Term works:
Coverage lasts for a specific period of time. Term lengths are typically 10, 15, 20, 25 or 30 years.
Rates are generally affordable. A healthy 35-year-old man can purchase a 20-year, $500,000 policy for about $21 per month.
Pricing doesn't change. Guaranteed level premiums lock in coverage at the same price for the entire duration of the policy. So, if your monthly premium for a 20-year, $500,000 policy is $21, then it'll still be $21 in 20 years.
Your loved ones are protected from the unexpected. If a life insurance policyholder were to die during the term length, their beneficiary receives an income tax-free payout equal to the amount of coverage purchased.
Use this self-directed tool to get a quote for term life insurance coverage. It's probably more affordable than you think.
Understanding your life insurance needs
The "right amount" of term life insurance coverage is part art, part science. Many experts recommend buying a life insurance policy that's equal to five to 10 times your annual income, which, as a general rule of thumb, is a good place to start. However, the life insurance rule of thumb falls short when you think about the insurance policy needs for a stay-at-home mom or dad, for example, who bring an immense amount of value to a household but don't technically earn a salary.
Our life insurance needs calculator takes into consideration many factors about your age, income, family structure and debts to help you confidently determine what coverage amount may best protect your loved ones for the years they'll need it most.
You should purchase enough life insurance coverage to account for the following financial expenses:
Replacing your after-tax income for your spouse, partner or beneficiary
Debts you need to pay off, like a mortgage or student loans
Childcare until your kids are adults
The cost of your children's college education
Health care expenses for a non-working spouse
Funeral costs and other final expenses
Social Security income, if eligible
By factoring in the information above, the term life insurance calculator will help you estimate the right amount of coverage for your financial situation and provide you with a life insurance quote for the Haven Term policy. You might find you don't need coverage at all. (Transparency is kind of our thing.)
About Haven Life
Easy online experience. Apply anywhere, anytime and on any device.
Coverage by a leading life insurer. The Haven Term policy is issued by MassMutual, one of the country's oldest insurers, or its subsidiary, C.M. Life.
Immediate coverage decision. If approved, coverage can start today.
Protection beyond life insurance. Haven Life Plus, a rider to the Haven Term policy, provides policyholders with access to additional benefits and services at no extra cost. See benefits.
Friendly customer support. We're available and eager to help via phone, email and chat.
Rated 4.8 out of 5 stars. We're proud to prioritize what our customers value most: their loved ones and their time. Read more on Trustpilot.
Why Haven Life